November 2010: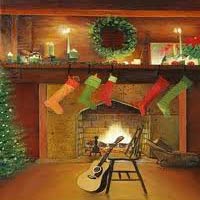 Seasoned Greetings,
Best wishes to all for a happy holiday and wonderful new year, the beginning of which will find me bidding a fond farewell to Joann Murdock, who has been my booking agent for many years.
I thank her for her service and rather trepidatiously embark on the new path of 2011 without her kind support. I am hoping to be able to play diverse venues and see old friends as well as welcome an expanding audience.
New contact information will soon be posted here, but in the meantime I hope some of you will visit my two (!) Facebook sites, at: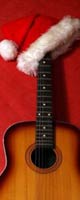 My gigs will continue to be posted on Musi-Cal [Note: Musi-Cal is no longer in operation. See Upcoming Appearances page.]
and I am looking forward to seeing my friends at the Ark (http://www.theark.org/) in Ann Arbor on January 6th.
There are several Weavermania dates right around the corner as well, following the WFMT New Year's show.
The status of my mailing list is in flux right now, but I invite all to check my schedule from time to time if you wish to be informed of added shows.
Meanwhile, I'm working on a new album of mostly old tunes, and will add more info on this site about that recording as it emerges.
Peace,
Michael Smith
April 2010:
Questions from The Netherlands for Mr. Michael Smith on Easter Sunday 2010
Dear Mr. Smith,
I am a music fan and also a pop journalist from the Netherlands. I got this e-mail address from Joann Murdock. It is a little embarrassing, but I must admit that I recently discovered your song 'The Dutchman' on the album So Dark You See by John Gorka . I've known John Gorka and his work from his first CD at the end of the eighties, but your name and music was totally unknown to me. This is also a little strange, because I've explored popular music in different styles, including folk, for some 40 years, and still I missed your name completely. Your records are hardly available in stores over here, maybe not at all. This is moreover surprising, because in many cases the Netherlands functioned as a gate to Europe for great American musicians like Randy Newman, Ry Cooder, Townes Van Zandt, and many others.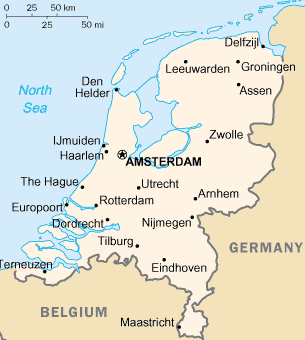 So here's my first question:
+ Why is Michael Smith totally unknown here? Did you ever promote your music overseas, or did you ever visit our country and played here?
This leads directly to the second one:
+ I've found out the song 'The Dutchman' goes back to the seventies. It is probably your most famous song in the US and your most covered song. But why not in The Netherlands, a country full of Dutchmen, like myself? Did you ever play the song over here? Some other artists did, like John Gorka last year and maybe Tom Russell, who has played here several times.
Finally my third question:
+ What's the story behind 'The Dutchman'? Was there actually a dutchman you've known (not the one that "kept this thumb jammed in the dam" – we know that story over here!) and a Margaret? It seems to me that the beautiful story in your song is all made up, but is it really?
Anyway, these are the questions that bother me, and that I would like to write about. Could you help me with the answers? Can I call you for that, or would you be so kind to answer them through e-mail? Any way would be fine for me!
Thank you in advance.
Gerjan Huis in 't Veld
The Netherlands
---
Dear Mr. Gerjan Huis in 't Veld:
Thank you for your questions, which certainly are beguiling ones: upon reading the first and second I realized that although I am often asked in my own country to explain to someone, say after a show, why he or she hasn't previously encountered me or my work "before", this is the first time I've been asked to explain across the water. I must be moving on up.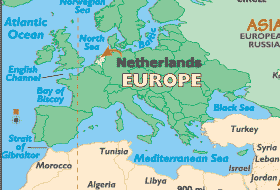 I haven't been to Holland. 'The Dutchman' is a song that has in it almost everything I'd ever read or heard here, in school and library, about Holland. There's a kind of mythic romance about your country here, maybe what they're willing to tell grade-school kids, possibly like when Europeans celebrate a semi-fictional Old West, or the gangsters of Chicago, except Holland's thing here is more poetic and laid back, with silver-skating on canals, the tulip thing, etc. So in a way that song floats (or ice-skates) on top of a myth that lives in the States and probably for that matter around the world. Like 'Rocky Raccoon'!
I can also imagine it seeming kind of odd to a real Dutch person. The setting is plucked out of the mythic air, though it is truly "all made up" and aspires to the spirit of the songs of some masters: original Kingston Trio (esp. 'Raspberries, Strawberries'), Jacques Brel ('Old Folks'), and John Hartford ('Gentle On My Mind'). Fictional folksongs. As for singing it in Holland, can you imagine the reception a Dutch singer would get in NYC with a song in Dutch called 'The American'? The thing is, it isn't really about a country or its denizens, is it? It's about these older people's day and how she takes care of him and how they sing together and how quickly everything is past and forgotten. They truly could be anywhere, yes? But they have this lovely mythic scenery behind. Jan de Hartog with cool chords.
I wrote 'The Dutchman' for my sister Margaret, who is a wonderful person, a retired grade-school teacher, and who as a teenager in the fifties dated a classmate of Dutch descent (Fred Hoonhout of Little Falls, N.J.) for about a minute. When I began to write about them it seemed like they needed to be way older, maybe Margaret is an old-sounding name, I don't know. But I liked the idea of using her name and showing their morning and afternoon and night, and I remember thinking soon as I started it: oh this one could be real good. It had its own ideas about its construction and that was and continues to be fine with me. I was so glad when I saw that it would work out, God knows how often I still go down dead end roads.
The only person I ever flat out asked to sing this song was Liam Clancy, the great Irish singer. I knew it'd be good for him and I was right. Bless him, he sang it for almost forty years, and made it sound like a Clancy Brothers tune. Bob Shane of the Kingston Trio sang it beautifully too, as only Bob Shane can, and made it sound like a Kingston Trio tune, and Heaven on earth for me. They both had the melody and the words and the chords exactly right, and those unmistakable voices. And my old pal and great player Gamble Rogers, bless him, too, he made The Dutchman sound like it came from right out of Florida, and would tell me often how good he thought it was. Man, it felt good to have Gamble Rogers' respect. For years Margaret and my mom had a good time requesting the tune in acoustic rooms. Royalty checks continue to arrive, and emails from Europeans. In the beginning my wife Barbara couldn't sing it without crying. Steve Goodman recorded it a bunch and it got Barbara and me a lot of work here in Chicago and we found a home and good friends. We're pals with Steve's mom. Bryan Adams copped a line of The Dutchman fifteen years later and let's face it, that line was by far the most memorable in his whole damn silly song, possibly in his whole repertoire. Beautiful ladies think I'm sensitive. Am I a lucky guy, or what?
I like any relatively sane person would love to be rich, but famous I'm content to have somewhere (evidently) taken a pass on, as if it was ever up to me. It seems there are photographs of one at airports so much more often when one is famous. Airports, man. Photographs, airports, all they need out there to complete it is the damn dentist's office with the TV on.
Somewhere in my bio (michaelsmithmusic.com) there is (I didn't write it) some giddy assertion that I have too gotten famous but I will take your letter as up-to-date, expert and welcome testimony to the contrary and thank you for it, perhaps rewriting that part of my bio. For believe me, every time I'm gotten anywhere near to real fame, or to famous people for that matter, I've been just so insufferable, ask Leonard Nimoy and various secretaries and waitresses (oh God, Dante's in Hollywood, Mort Sahl was playing, I still wake up at night sweating and apologizing). Famous might be worse than cocaine or scientology for some of us. Steve (Martin) and Fred (Willard), Dion, The Holy Trinity of Roy, Dale and Gene are good examples of remembering to keep your grace under pressure but I think had I been constantly famous I would have been a constant real idiot, while, possibly exactly because of how unknown I've remained, these days I seem to be comparatively cool.
Happy Easter. Rejoice, He is risen, and I feel pretty good myself.
Best,
Michael Peter Smith
March 2010:
WRITING SONGS FOR SHOWS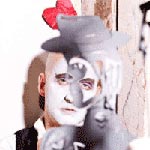 I've been doing a fair amount of travelling lately and so things seem like a fast blur. The Snow Queen was fun, and right after that I did a kind of backer's audition with Moby Dick. Blair's premise was that you were visiting Ishmael as he relived the adventure he was about to write down. I like working with Blair Thomas, he's a thoughtful man, and awfully calm in the face of uncertainty, not one of my big attributes... no, I wouldn't ordinarily embrace the notion of getting lyrics for twelve songs from Herman Melville, but Blair thought it was a good idea, and he was right. It turned out to be a pleasurable time putting Melville's words to music. I got a couple of songs out of it that I think I can do in my regular show. A beautiful, poignant book, you don't need me to tell you.
Then I did a thing for WFMT where I wrote and recorded seven songs using the names of some of their subscribers. I found it was easiest there, for some reason, if I had no input at all from anyone, and just went on Flights of Fancy (a new airline).
Although it's fairly quick writing for most shows (there's a premise, a viewpoint, that's taken care of for you), writing for myself and my audience (whoever you are) has become harder and harder. I mean it takes a longer time than it used to, and it's harder work. I used to be comparatively willing to let people see my insides and as I get older I'm more guarded about letting it out. Oh it comes onto the page OK but sometimes it's embarassing to read the next day. When I was young it took a lot to get me embarassed. Isn't this supposed to be the other way around?
Anyway these days I do get lost in the writing of songs. Somebody said, what a writer really wants is to be in the state of Just Having Written Something (rather than the state of Writing). I find both states pleasurable, though the former is awful nice. I have a tune called "High Plains Drifter" that I am proud of, having discovered an old tape with a demo that I transferred to CD and play over and over in my car. I sent a copy to Trout Fishing In America because I thought it would work well for them, first time I've sent something out in years. Haven't heard back yet and realize now that although those neat guys are always pretty positive to me about my songs (they've recorded a few) I really have no idea how they'll react. We'll see. I'll let you know.
What IS coming along is the quality of my recordings. I am a slow learner but I'm getting there. Soon (well, soon for me) I'll put out a CD of Things I've Done At Home, which are sounding less and less like things I've done at home.
Lately I did a show accompanying my friend Jamie O'Reilly at the Space in Evanston, did some fun gigs in Vermont and had a lot of clam chowder, St. Louis (Italian food, on The Hill), Memphis (the folk convention, steak with my pal Mark Dvorak, a great guy). Toronto next weekend [March 19-20] w/ John McDermott, who is a charming man and a gooood singer. He is a Scot and they're all rather sincerely glamorous, it seems to me: Craig Ferguson; that lady who sang "My Baby Takes The Morning Train"; Sean Connery. Then California and a few gigs there. Then Florida, to see my sisters. I hardly think about my schedule ahead of time except when I'm writing it here for you to peruse. Who are you anyway?
"Time can do so much". You know Hy Zaret, the lyricist for "Unchained Melody" (which was written for a movie called Unchained) told the studio: there's no way I'm gonna use the word "unchained" in a song, so forget it . And he didn't, a guy with standards.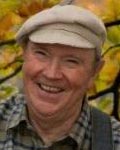 Oh yeah, I'm in that Facebook thing and almost as soon as I got involved I realized I will never ever actually WRITE anything in there. Really, who has the time? I'm barely here on this page as it is. Come see me at a gig, whoever you are.
One last thing, oh man I felt so sad when I read the news: Bless you, Liam Clancy, you certainly were a cool guy. (He's on Youtube, you know, doing "The Dutchman". He sang it for about forty years, and so beautifully. I always thought one day we'd have a few Guinnesses.)

OK bye.
(No 2005 comments)