November 2013:
HAPPY THANKSGIVING, 2013! And speaking of turkeys (rimshot):
My new recording is called "Old Man Dancing". Well, it's "new" in the sense that it's my latest, but it's been in the world about a year. I have recorded with others picking up the tab, and generally that wasn't thrilling: once they'd agreed to pay for it they (or someone looking out for them) would want to get involved artistically. God knows that with my first recordings it'd almost be fair to say the record companies controlled the whole thing. And I would vacillate between "Anything you want, folks" to "I'm the artist, screw you". For me, as soon as a work has someone else involved there is conflict, especially since I think of my relationship with music as private. Then the time came when I no longer could even begin to please a recording company: my songs had become odder and I'd become older with less and less hair, and I and my songs no longer interested them. This, children, like one's youth, did not take that long. Slowly it dawned on me that I was free.
I'd always been free, but I am a slow learner.
So what I did was, about twenty years ago (!) I got some equipment and started making recordings by myself, sketching the arrangements, playing all the parts I wanted, and gradually moving from four track cassettes to 18-plus track digital, and buying synthesizers, drum machines, etc., and technical stuff to help me get what I wanted soundwise...or at least close. My thought was that when I had my purest relationship to music was before I played anything but the radio and the record player; and that during that time I so wasn't concerned with technical matters. I was interested in the song. If a recording was too pristine it would turn me off. I liked those 45's that were all warped, the way they came out of Chess and Checker, etc. I loved Elvis when he was on Sun but not on RCA Victor. Besides, even now when things get too technical my eyes glaze over. And now I was also free to embrace my natural attitude toward sales, which is basically, who gives a shit?
What I did have to get past was my primitive artistic methods with this new equipment...I'd make the drum machine too loud or blatant on the recording because it was new and I was so thrilled to have it, so relieved to, say, not have to convince the drummer to play the way I wanted. And I would lay effects on my voice with like, a trowel. I was fingerpainting in kindergarten. And I'd brought along my precious artistic misconceptions, that had been with me from the start. I made various tries at assembling a decent recording, mostly for myself but now and again for release ("There", which had its moments).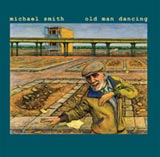 "Old Man Dancing" was the first group of songs that I got right. The songs are consistent with one another, that is, I didn't think, thirteen months down the road: Why did I put that song in with those others? This had been a common occurrence before. And I didn't get crazy sonically, and the parts I played were reasonable and appropriate. And once I got rid of all my removable faults, I found that what I'd made was just what I wanted. I didn't feel like I had to apologize for it a year later. I think it's the best thing I've done. It is just what I had in mind.
The first song, "Accokeek", is about a murder, which I read about in the Newark Star-Ledger when I was visiting my good friend Dave Jeffreys in Ortley Beach.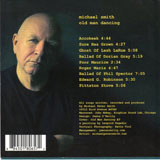 And this murderess was so dopey and primitive that the only way to react to her songwise was to make the song kind of gleeful, like "Mack The Knife", or Edward Gorey. "Sure Has Grown" is about Pittston, Pennsylvania, where my grandparents lived, a town I love in memory. "Ghost of Lash LaRue" continues my obsession with old western movie stars. The fourth is a hipster retelling of "The Picture Of Dorian Gray", by Oscar Wilde. "Poor Maurice" was me romanticizing myself (maybe on acid) when I was thirty. "Roger Maris" and "Ballad of Phil Spector" were written in (rare) moments of empathy. "Edward G. Robinson" was inspired by reading a Dear Abby column where folks wrote in, detailing good turns that had been done for them by Edward G., and me thinking: what if he had done all those things for me? "Pittston Stove" is about a Pittston Stove.
I certainly am proud of this recording. I still listen to it often. Like Brecht-Weill, or Flanders & Swann, or Leona Bass and the Lost Guitars, you get it or you don't. I have come to see that it's a bit much for some people, as I have definitely lost at least three good and old friends (not Dave), who reacted so negatively ("Accokeek" or "Phil Spector", probably) that they cut off all connections with me. My response (besides ok bye): I am finally a decent fucking recording artist. You get it or you don't.
Songs. Done. Write.
Michael Smith's Songwriting Workshops
For the Adventurous Mind
Michael Smith, the internationally celebrated songwriter and performer now offers Songwriting Workshops in addition to - and in conjunction with - musical concerts. More info...
See Songwriting Workshop flyer on media page.
---
---
"AND THE POET SANG" - Poems as Lyrics
New Program from Michael Smith and Jamie O'Reilly!
Debuted at The Poetry Foundation More info...
Some of Michael's 70's vinyl recordings (and some covers by others) are still available for sale!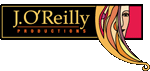 Check out Michael's Facebook "fan" page for more information about upcoming appearances, photos, etc.