This site looks much better in a later version browser that supports current web standards (particularly cascading style sheets), but it is accessible to any browser.
Michael Smith Home Page
|
Upcoming Appearances
Songwriting Workshops
|
---
Discography
|
Printable Order Form
|
Other Artists' Recordings
|
---
Interviews, Music Reviews, etc.
|
Theater Reviews
|
|
Media Photos/Info
|
Biography
|
---
Lyrics
|
Video Links
|
Licenses & Permissions
|
---
Snow Queen Musical web site
|
---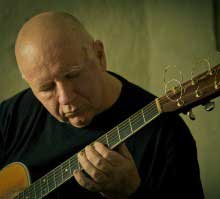 ---
---
---
Michael Smith stands out as one of the few undisputed geniuses among singer-songwriters.
Sing Out! Magazine
---
One of the best songwriters in the English language ...an enchanting and riveting performer.
Chicago Magazine
---
the thing that stands out most in Michael's work is his unpredictable creativity just when you think you know where he's going, lyrically or musically, he'll turn a metaphoric corner on you, double back, sneak up behind you and slip a rainbow in your pocket.
those of us who are songwriters or guitar players ... learn why there really are no rules when it comes to the game of music
Hill Country House Concerts,
Bulverde Texas
---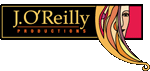 Michael Smith is represented by
J. O'Reilly Productions
For booking information,
please contact: mps_booking@jamieoreilly.com
See also
Michael Smith info page

Web questions: slp@ameritech.net
Sign up here for Michael's mailing list!
---
Hearing the songs of Michael Smith in this day and age is like reading an anthology of short stories by Hemingway after decades of only comic books. It's a realization that songs can hold a whole lot more than they're usually expected to hold, that they can possess a genuine sense of place as evocative and magical as the finest literature...
His songs are so resonant in layers of myth and magic, and so perfectly enhanced by the genuine beauty of his melodies and instrumental arrangements, that you can listen to a single one over and over for an afternoon and feel satisfied.
Song Talk magazine
---
Singer-songwriter Smith's ruminations on aging and ephemerality draw much of their power from the glistening tone and unfaltering taste of his imaginative steel-string accompaniments.
Guitar Player magazine
---
When Amsterdam is golden in the morning
Margaret brings him breakfast
She believes him
He thinks that tulips bloom beneath the snow
He's mad as he can be
But Margaret only sees that sometimes
Sometimes she sees her unborn children in his eyes.
"The Dutchman" by Michael Smith
---
For information about booking Michael Smith, please contact: mps_booking@jamieoreilly.com